The RCMP Musical Ride is one of Canada's best-loved traditions. Illuminated by Joel Walker's ten years of experience photographing the Musical Ride and interviewing the RCMP riders,
The Spirit of the Ride
goes beyond the magnificent horses, the scarlet uniforms and the hundreds of public performances to look behind the scenes at this uniquely Canadian institution. With spectacular photography by Joel Walker and text co-authored by Monique Cooper, this is a book about relationships: the close bonds that develop between individual riders and their mounts and the relationships between the team and the communities they visit across Canada.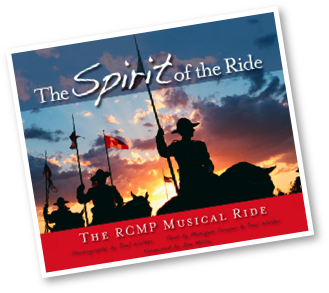 Beginning with a brief history of the Musical Ride and concluding with its enduring relationship with Queen Elizabeth II and the Royal Family,
The Spirit of the Ride
is both a visual pleasure and a spiritual journey.